Companies must protect employees who work in enclosed spaces. How do you set up a health and safety plan? What are the crucial point to think about?
Rescue Solutions
Our rescue solutions for national and regional rescue organizations, small, medium and large enterprises include procedures, training and solutions through the use of equipment.
Our impressive track record includes the development of the first 'Rescue at height' team of the Joint Fire Brigade (Gezamenlijke Brandweer). What started as a pilot in 2003 has grown into an extensive collaboration and a blueprint for the industry. Several rescue units followed in their footsteps.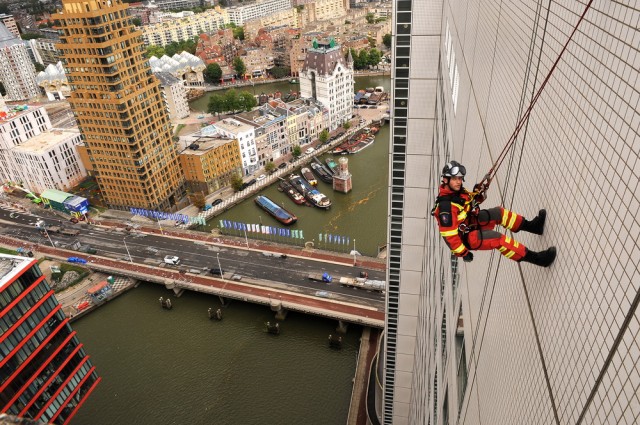 Expertise
Working safely at heights and in limited space also means having professionals available who can rescue others in these circumstances. At Ascent we have the knowledge and all the facilities to provide these training courses. For example, we offer the standard programs, such as Specialist height rescue and Commander height rescue. In addition, we provide tailor-made training courses that we provide at our customers' own work locations.