View here which organizations preceded you.
Height rescue team of the Joint Fire Brigade
Our track record includes the development of the first Altitude Rescue Team of the Joint Fire Brigade (Gezamenlijke Brandweer).
What started as a pilot in 2003 has grown into an extensive collaboration and a blueprint for the industry. Several rescue units followed in their footsteps. Supplemented with specific medical training, we fulfill our place within the rescue market.
Our comprehensive rescue solutions for national and regional rescue organizations, small, medium and large enterprises include procedures, training and solutions through the use of equipment.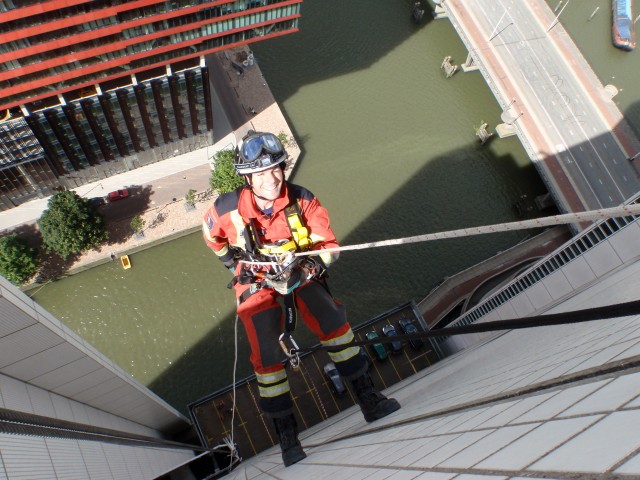 Urban Search and Rescue (USAR.NL)
Urban Search and Rescue or 'USAR' is a team of specialists that carries out search and rescue operations in the Netherlands and abroad under difficult conditions. The USAR team has four rescue groups, a staff and support group, and a command group.
The organisation is multidisciplinary and consists of search and rescue personnel, nurses and doctors, sniffer dog handlers, construction engineers, support personnel and executives.
USAR.NL has about 61 employees when deployed. This can be done from a workforce of approximately 145 employees. We train the USAR.NL in the work and rescue at height.